Getting Started with JMARS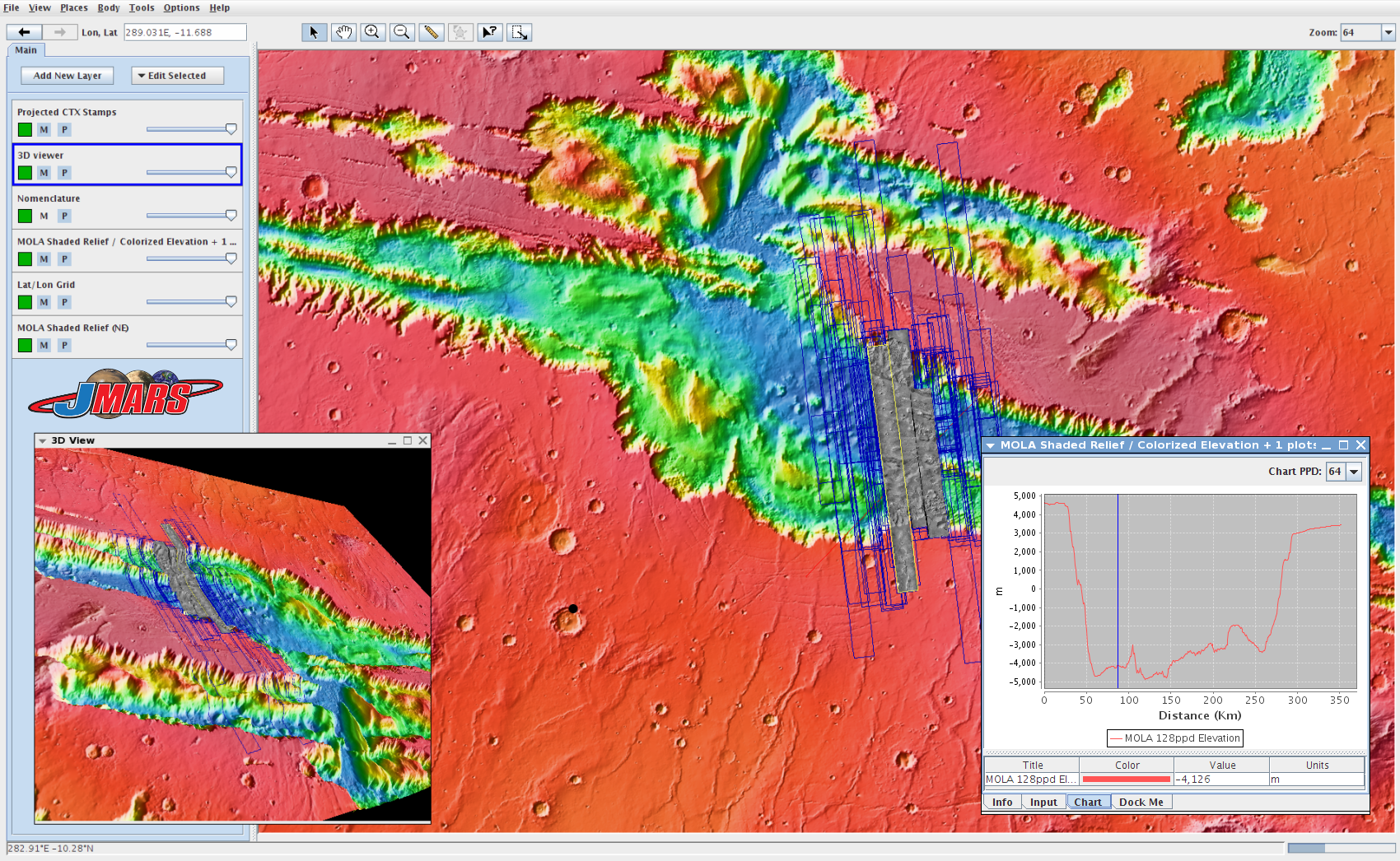 Join the ASU Library Map and Geospatial Hub in hosting a workshop providing hands-on training with JMARS.
JMARS (Java Mission-Planning and Analysis for Remote Sensing) is a software suite for viewing and analyzing remote sensing data retrieved from a variety of sources. JMARS was originally developed as a mission planning tool for the THEMIS instrument orbiting Mars on the Odyssey spacecraft. Over the years, functionality has been added to view and study data from other instruments on Mars and other planetary bodies including Earth, the Moon, Mercury, Venus, moons of Jupiter and Saturn, and even asteroids. With functions such as the ability to create shapefiles, draw profile lines, stack data products in layers, import/export data, count craters, and save your work for later, JMARS has become a powerful geographic information system. With a variety of data products available with no user processing necessary, JMARS makes access to scientific data readily available.
Members of the ASU School of Earth and Space Exploration's Mars Space Flight Facility will lead this workshop.
JMARS is a FOSS (free open source software) application, and can be installed on Mac, Windows, Linux, and Solaris. Download installation files.
See the full calendar of Map and Geospatial Hub events.
Registration/Tickets/RSVP: