Poly Staff Council would love to have you join us at an upcoming meeting! Check out our Events and Meetings page for dates and times.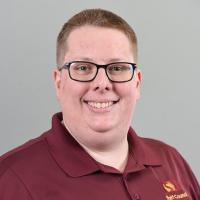 Michael Detwiler
Polytechnic campus Vice President
Systems Analyst for the
SaaS Systems Administrators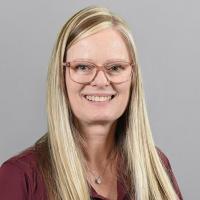 Elizabeth Johnson
Polytechnic campus Assistant Vice President
Senior Office Assistant/Receptionist
College of Integrative Sciences and Arts
Photos
Visit our Staff Council Facebook page to see photos from our events!
Poly Internal Campus Information Directory Now Available
The Poly Internal Campus Information Directory is a guide for contacting departments and programs on the Polytechnic campus. ASU Employees must log out of their personal Google accounts and be logged into their ASU Google accounts in order to access it. Please contact Janette Moerer at Janette.Moerer@asu.edu to request any changes.